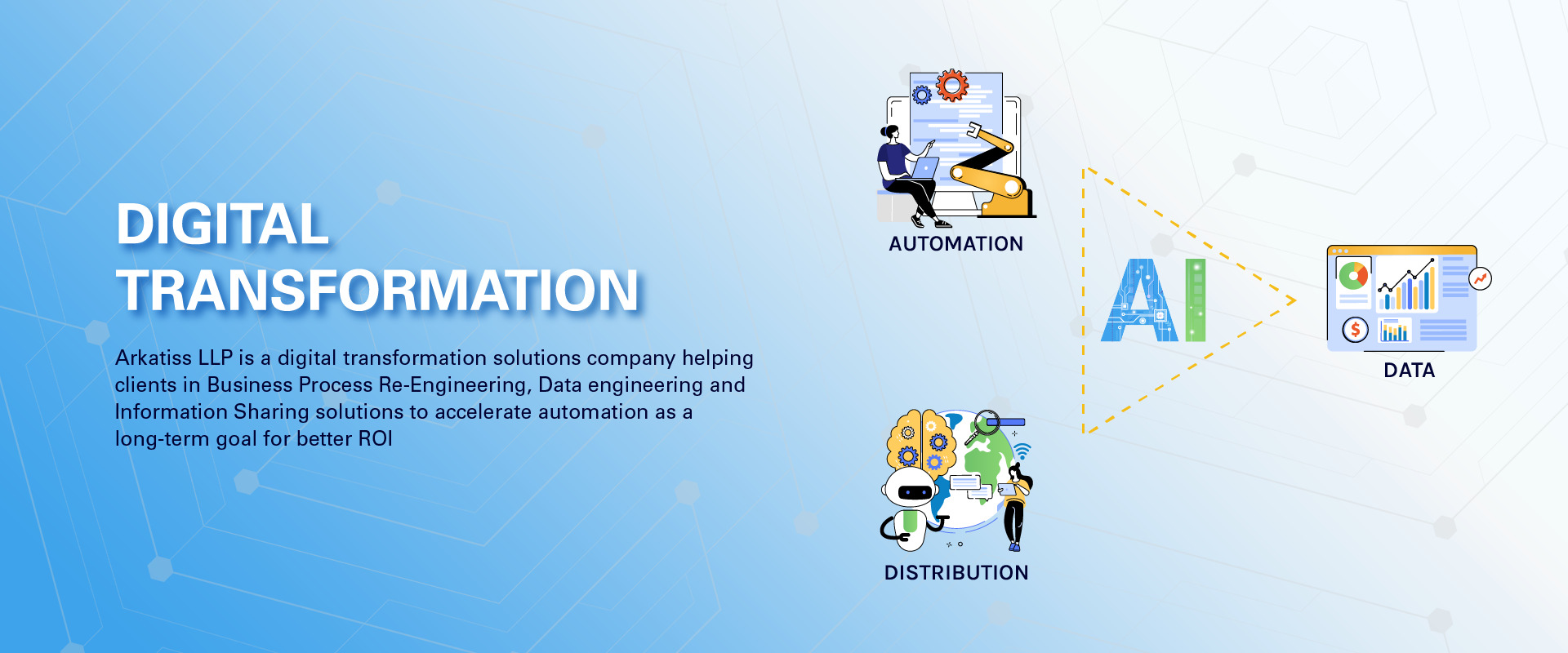 Digital_Transformation Homepage banner 0905
5+ years of Growth and Success
We are the ideal partner for Product Development, Data Science and Analytics, Machine Learning, Artificial Intelligence, IoT applications and more.
Collective result of collaboration, innovation and relentless pursuit
What makes Arkatiss the best choice for you?
Business Process Re-engineering
Our team helps in reforming or re-implementing existing applications to support Low Code/No Code model in order to achieve a significant increase in productivity, cost savings, quality and customer satisfaction.
Our Data Pipeline and Data Monetization suites help in gaining unified access to data spread across various data sources, Distributed data Processing, Data fusion and Analysis with Data science models to generate useful information for decision-making.
It is very important to visulaize the processed information and integrate it over common interaction messaging channels like Whatsapp and email for quick information exchange.
Wholesale and Retail solutions
Our Data Monetization and Data Pipeline techniques implemented have helped one of the leading retailers in gaining a competitive advantage, increasing operational effectiveness and higher customer satisfaction. 
Ready to Work Together? Build a project with us!
Frequently Asked Questions
Our software products are known for their innovative features, user-friendly interfaces, robust performance and scalability. We prioritize continuous improvement and customer feedback to maintain a competitive edge.
Absolutely, we understand that each business is unique. Our software solutions are designed with flexibility in mind, allowing us to tailor them to your specific requirements and integrate them seamlessly into your existing systems.
Yes, we offer comprehensive technical support to ensure that our customers have a smooth experience with our products. Our support team is available through various channels, including phone, email and live chat.